Les amateurs des deux/trois premiers album de Undisputed Truth ont
dû se pincer pour y croire lorsqu'ils ont posé l'aiguille sur le sillon de leur nouvelle plaque fraîchement déballée. Et au creux de cette pochette intérieure, bon sang, la dégaine qu'ils affichent. Flamboyante et impétueuse. Ça va sévèrement planer et faudra pas venir se plaindre.
The Undisputed Truth est convenons-en, un groupe monté de toutes pièces. Un escadron de tueurs rassemblés par Norman Whitfield afin d'assumer sa folie créatrice amorcée avec les Temptations. Un succès tout relatif plus tard, le producteur de génie redistribue les cartes et le groupe se fond dans l'époque, d'un psychédélisme funk saucé à l'acide
et à l'électricité, sacrifiant certainement par là le maigre solde de fans
qui lui restait.
Tout ici flingue à tout va. Il faut entendre les attaques de "Earthquake Shake", de "Got To get My Hands On Some Lovin'" et de "Squeeze Me, Tease Me", frontalement heavy. Se plonger tête la première dans le groove extraterrestre de "UFO's" et du dément "Spaced Out" qui a dû,
mine de rien, faire transpirer l'indétrônable Funkadelic. Et que dire
de cette version du "Down By The River" de Neil Young et de sa guitare cosmique qui se dilue imperceptiblement dans les chœurs?
Je vous laisse trouver les mots…
M.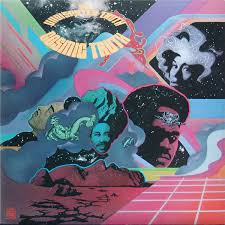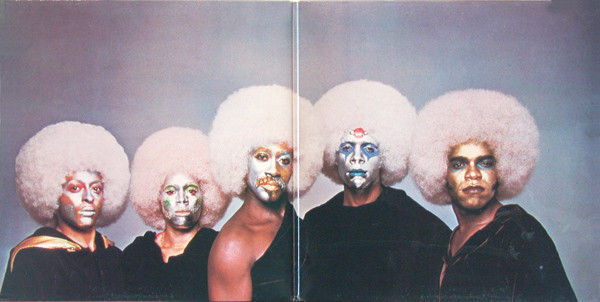 The UNDISPUTED TRUTH
"Cosmic Truth"