Quand il s'agit d'évoquer la scène folk anglaise, Michael Chapman
n'est que rarement le premier cité. John Renbourn, Richard Thompson, John Martyn ou le légendaire Nick Drake (j'en frissonne), évidemment tout aussi recommandables, là n'est pas le sujet, ont
davantage bénéficié d'une exposition médiatique (toute relative
s'entend). Pourtant…
Dès le premier disque, il frappe fort. "Rainmaker" est solide. Son
talent de guitariste, d'emblée, saute aux oreilles. Mais Chapman, tout aussi virtuose qu'il est, s'évertue à déployer sa maestria au service de vraies chansons. Le suivant, "Fully Qualified Survivor", en est à mon sens la parfaite illustration. A ce titre, "Postcards of Scarborough",
entamée par ce doigté typique, vire un temps ballade avant le déluge électrique, tandis que "The Aviator" s'étale sur neuf minutes si
brillamment charpentées qu'elles en paraissent trois.
Mais le nirvana, cette guitare électrique insensée qui parcourt si
intensément cet album et expédie dans une autre dimension des morceaux comme "Stranger In The Room" ou "Soulful Lady", c'est
la présence au casting de ce diable de Mick Ronson, qui embrasera
bientôt les joyaux à venir de Bowie, qui va le débaucher dans
la foulée pour "Hunky Dory".
Et le plus beau dans tout ça, c'est que si Mick et David ont depuis
entamé une retraite cosmique, Chapman, grand seigneur, tourne
(il a encore récemment illuminé les Ateliers Claus, merci encore) et enregistre encore, flanqué de certains de ses rejetons spirituels,
Nathan Bowles ou Steve Gunn. Une légende en marche…
M.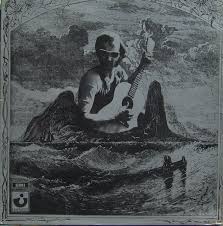 Michael CHAPMAN
"Fully Qualified Survivor"